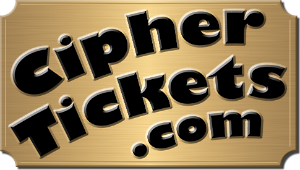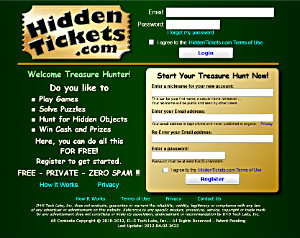 I started this project as "Hidden Tickets" back in 2010 using
Microsoft Silverlight
.
At the time I thought, "Finally I can use my C#/WPF skills for web development". But of course, after years of work on the Hidden Tickets site, Microsoft decided to kill Silverlight :( Apps were going mobile and mobile browsers weren't going to support the plug-in. And now, even modern desktop browsers won't support Silverlight.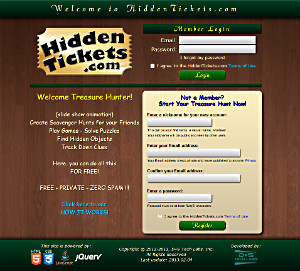 So I have to convert all that work to HTML5, CSS3, Javascript, AngularJS, etc.
This is an ongoing effort for which I am seeking investor funding.
I've let the HiddenTickets.com domain name expire thinking it was a bit of a misnomer since neither the tickets nor the codes are actually hidden. So I've acquired a new domain name for this project -
CipherTickets.com
I still think it could be a great online app and would love to put a team of 3-4 developers together to help build greatness.
Here are some pics from the "How It Works" slides: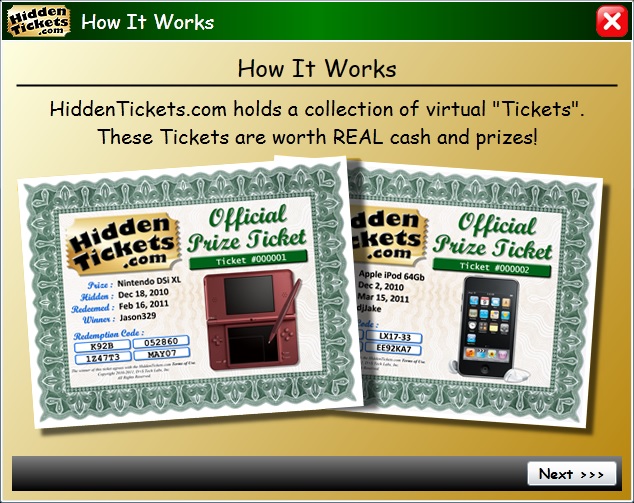 V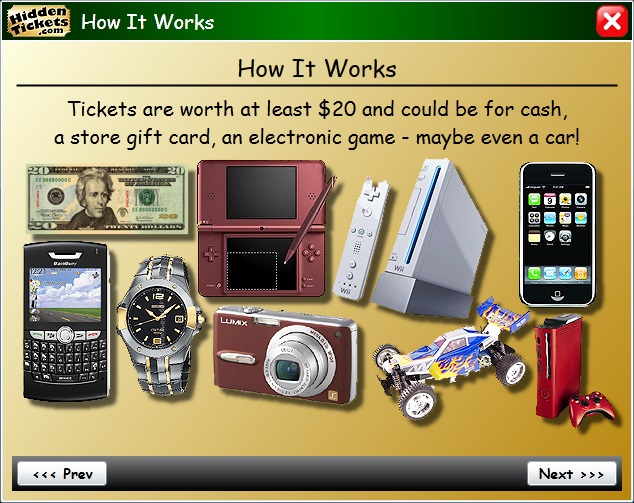 V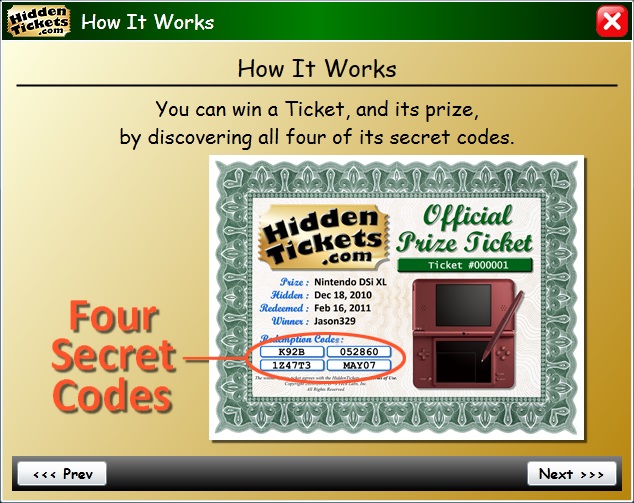 V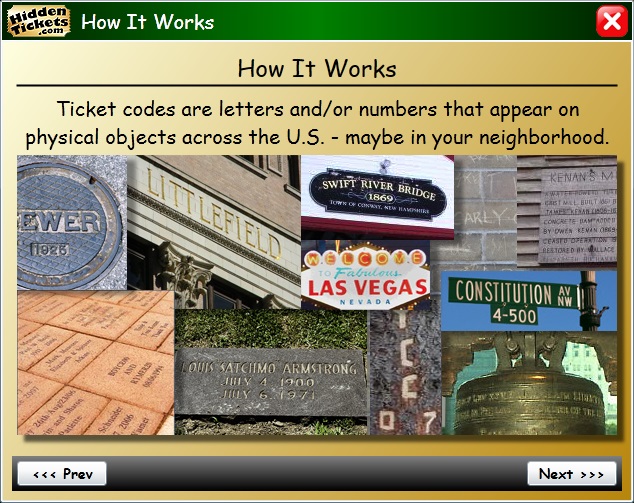 V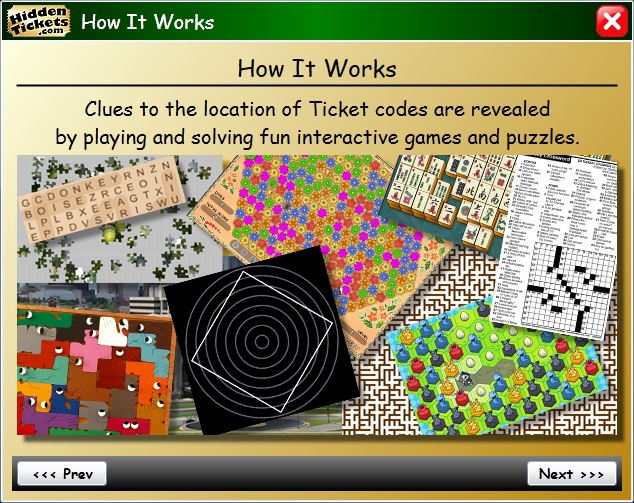 V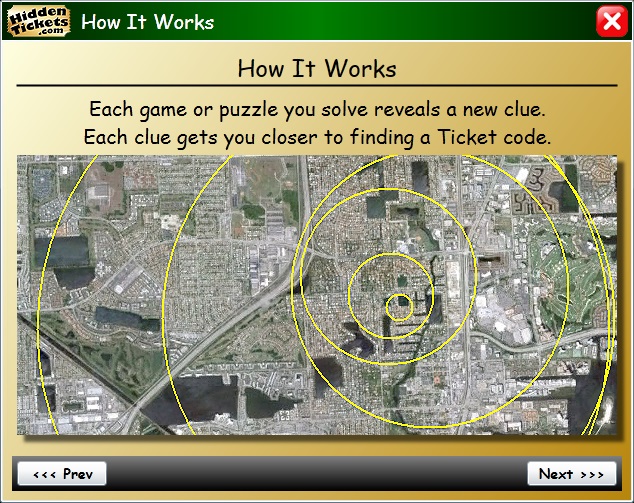 V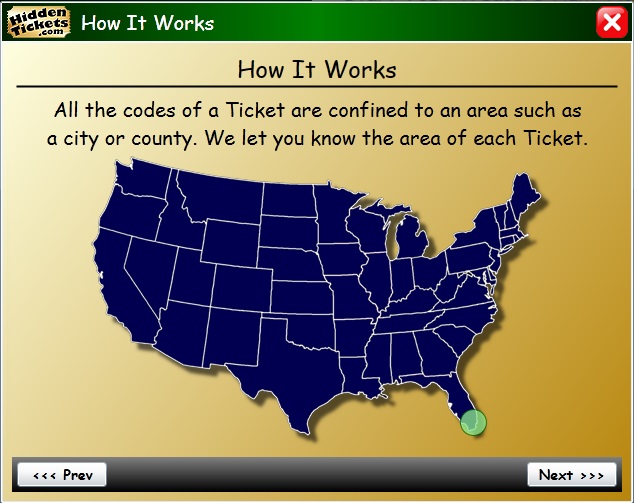 V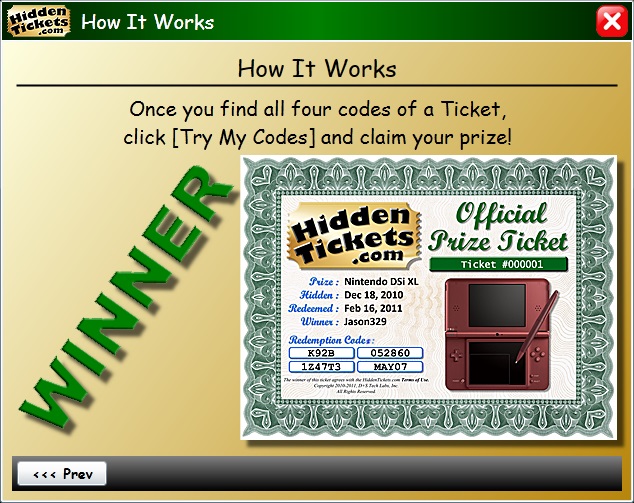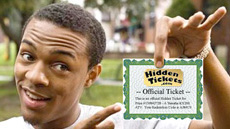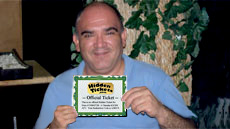 If you've heard of
"Escape Rooms"
or
"Escape the Room"
, this site is similar except that you can win real prizes and the "room" is your whole city or county!
Revenue from the site would be generated by advertising.
Prizes would be provided by their manufacturers in exchange for exposure.
I built the entire website ready for launch.
It just needed to be loaded up with Tickets and Games.
It even had an ad placement engine and management system:
Screen shots of the NEW site are coming soon ...