A real wood finish adds the final touch.
All our products are finished with REAL WOOD veneer which is painstakingly sanded, stained and clear coated. We never use cheap vinyls, foils or "simulated wood" contact paper. You can expect our systems to be beautiful pieces of furniture as well as outstanding sound systems!

And we offer twenty-four (24) different stain colors, not the one or two offered by other companies. We can even custom match our finish to your wall unit or furniture for a seamless decor. This is yet another reason why we stand above the rest of the crowd in the loudspeaker business.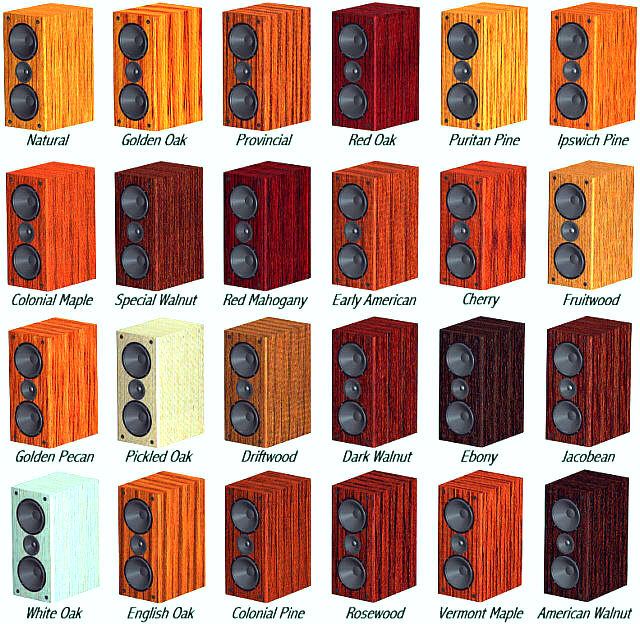 All Contents Copyright © 1989-2018,
D+S Tech Labs, Inc.
All Rights Reserved